Main content starts here, tab to start navigating
Brain Bar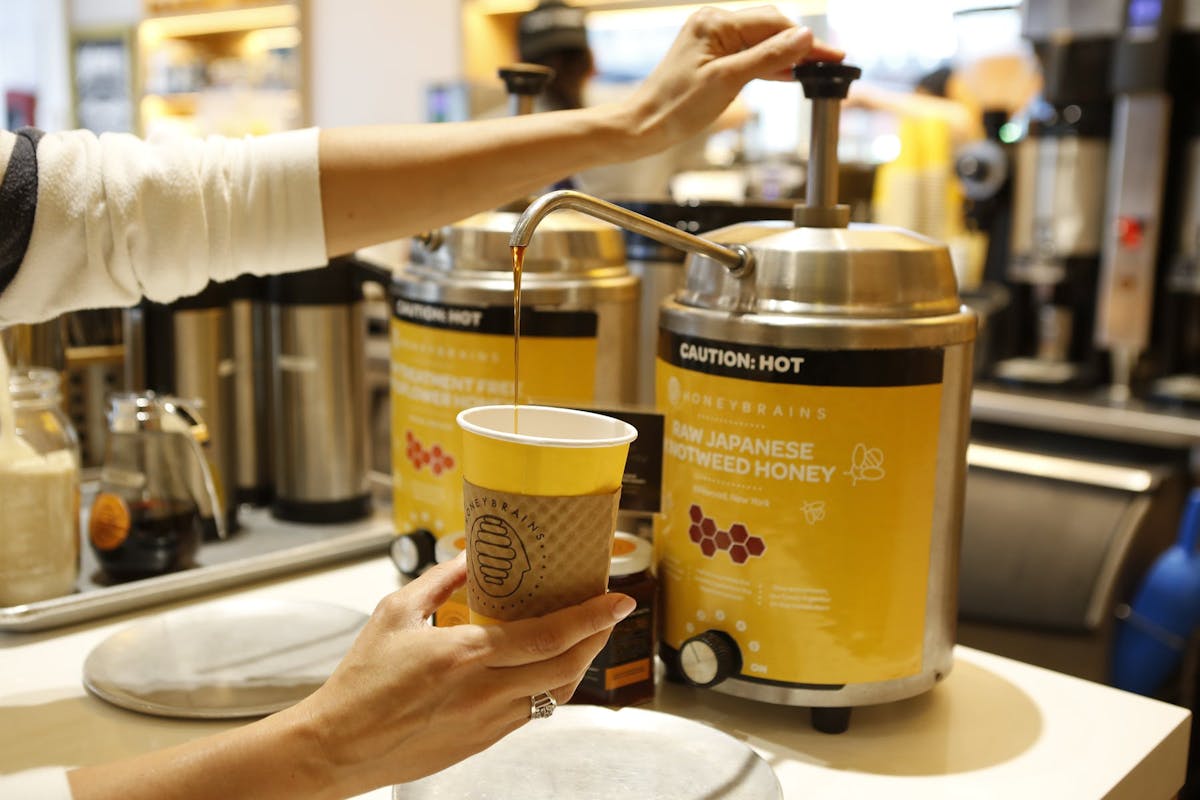 At our Brain Bar, you can find unique coffee and tea-based specialty drinks that we created using the best raw honey we could find. We also offer complimentary raw honey that you can add to your coffee (sounds crazy, but it's amazing) and tea. You won't find any processed sugars at Honeybrains. Substituting processed sugars with natural sweeteners such as raw honey is a simple way to improve your brain health. We think it tastes better too!
All the honey we carry is 100% raw and sourced from sustainable apiaries. We ask each beekeeper a series of questions before we agree to carry their honey. These questions include:
1) Is your honey raw?
2) To what degree to you heat your honey?
3) What do you feed your bees in the winter?
4) Where do you keep your bees in the winter and are they used as pollinators?
5) Where are your hives located?
6) On what fields do your bees get your pollen from?
7) What kinds of treatments do you use on your hives?