Home
Main content starts here, tab to start navigating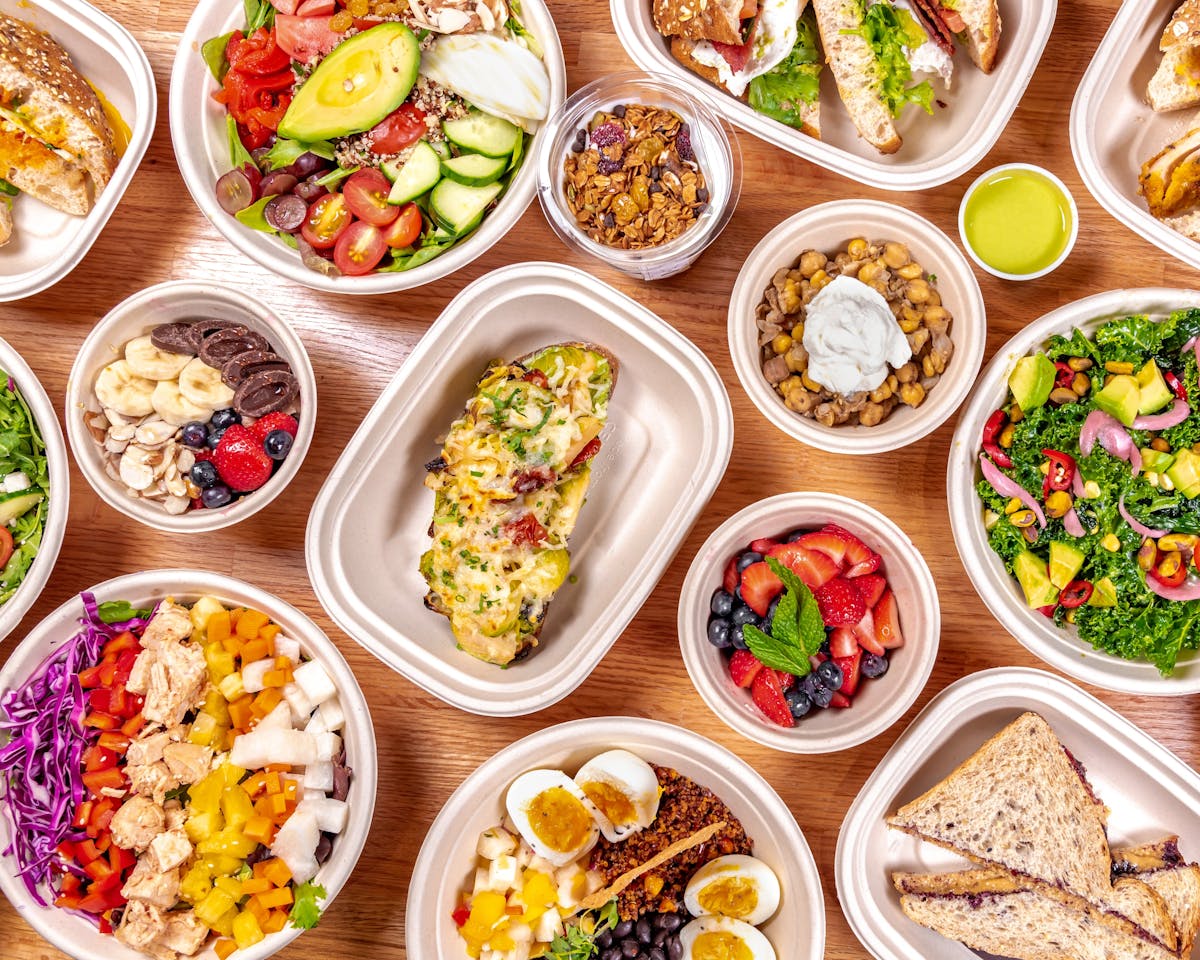 Top Healthy Restaurant in NYC – Honeybrains
Looking for a healthy restaurant in NYC? Honeybrains is a restaurant and cafe you can visit any day of the week, for breakfast, lunch, dinner, or a snack, to find good food, and more, for your body and brain. We are insanely passionate about empowering you with the knowledge and tools necessary to achieve a healthy body and brain. Everything we create is 100% based on neuroscience and designed for your overall well-being. This includes our delicious and healthy food, our Brain Bar featuring coffee and tea (you won't find any processed sugars here), our healthful homemade juices, and our nutrient-based supplements.
We make everything from scratch and everything you see at Honeybrains is good for you.
Our neurologist and nutritionist are always behind the scenes, doing the hardest part for you: keeping up with the latest research and science so that you can have fun and live life. At Honeybrains, we believe that everyone should have the opportunity to live a brain-healthy lifestyle and that it should be fun.
Welcome to Honeybrains, a place made for you!
Nutritious and Delicious - Our Healthy NYC Menu
We are more than just another healthy restaurant in NYC. The Honeybrains menu was created after reviewing the science related to food and the human brain. People who regularly eat five delicious food groups (vegetables, fruits, legumes, whole grains, and foods high in Omega 3s)(the "HB Five Food Groups") with healthful garnishings (herbs, spices, fermented foods, and pure sweeteners from nature) feel good and have energy, with stronger hearts and brains for life. These healthy foods are good for us because they contain essential nutrients (i.e., color pigments, good fats, fiber, B & D vitamins, and the minerals iron, potassium, and magnesium). The HB Five Food Groups and healthful garnishings can also be combined, through culinary art, to create delicious and enjoyable experiences. That's why they form the foundation of the Honeybrains menu.
View Menus
Fresh, Healthy Juices at Honeybrains NYC
Honeybrains juices are made in-house from scratch and contain unique combinations of healthy ingredients that are both delicious and good for you. Each juice also contains one or more active, natural ingredients that have scientifically-proven benefits for brain and body health or function. We also balance each juice with just the right amount of fiber (which is lost in the juicing process) so that the ratio of sugar to fiber is similar to that found in a whole apple. Natural sugars, when balanced with fiber in ratios found in fruits and vegetables, are digested by our bodies in ways that are good for us.
With these juices, you can be sure that you are getting essential nutrients that nourish and protect your body and brain.
Learn More
Nourish Your Brain - Unique Beverages in NYC
We are crazy about raw honey and protecting bees. At our Brain Bar, you can find unique coffee and tea-based specialty drinks that we created using the best raw honey we could find, making it the ultimate brain food in NYC. Good honey is not only raw, but also made by beekeepers who allow their bees to eat their own honey for food, use eco-friendly pest control techniques, and protect their bees from the stress of commercial travel.
Having sustainable apiaries also ensures that our bee populations survive, crops remain pollinated, and nutritious foods remain bountiful for all. We traveled to various apiaries and interviewed beekeepers to find the highest quality and most sustainably produced raw honey. We think they taste better too!
Healthy Catering Options in New York City
Honeybrains Catering will provide you with a delicious, healthy meal, for your next corporate or personal event. We can tailor your catering order to satisfy any request. Our menu provides a wide variety of selections including vegetarian, gluten-free and dairy-free options. Our culinary team carefully selects every ingredient and all meals are prepared fresh from scratch in our kitchen. We invite you to experience Honeybrains where you will taste the difference!
Inquire Now
Connect with Honeybrains: Healthy Lifestyle in NYC